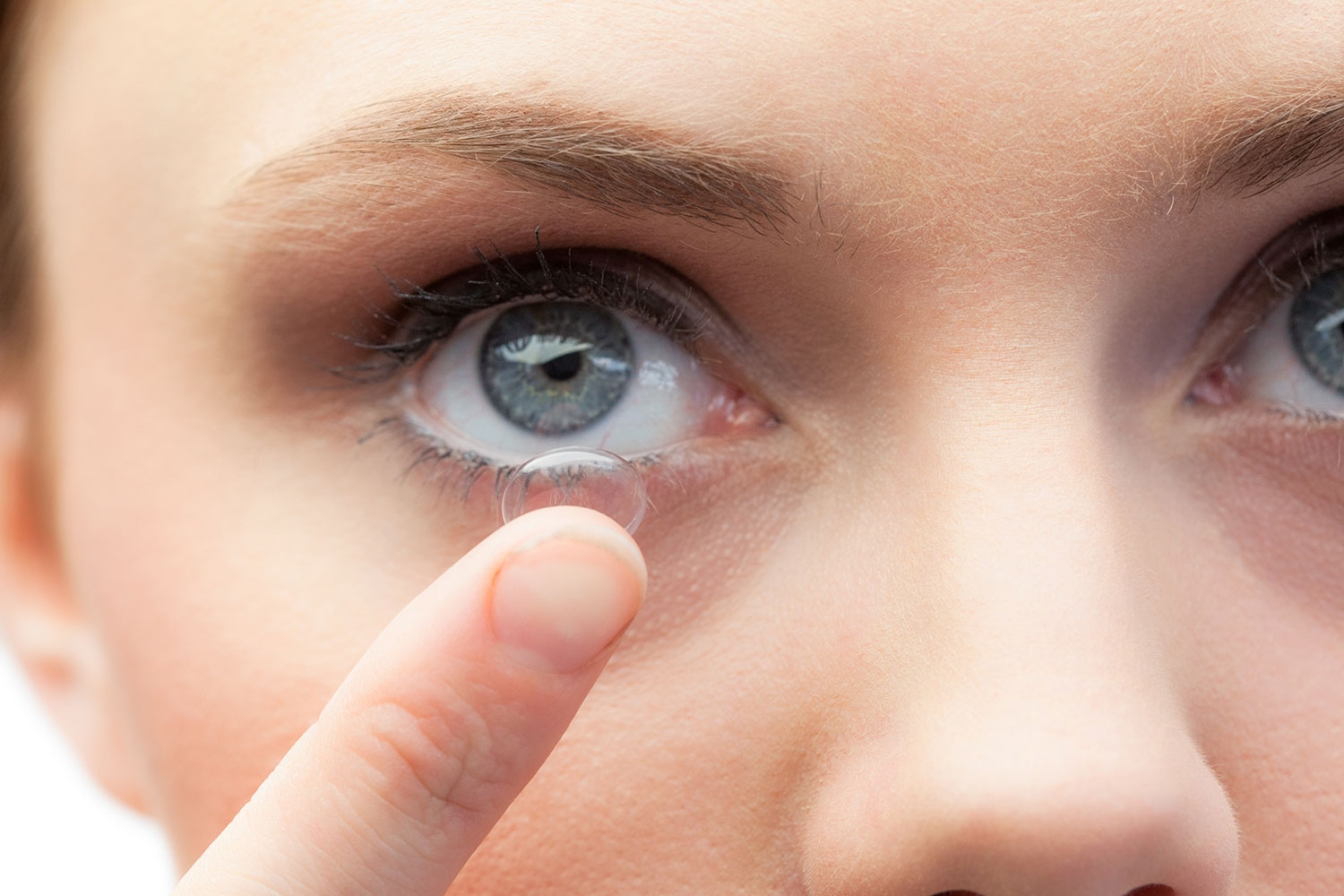 Contact Lenses
There are hundreds of contact lenses on the market and the choice of what to go for can seem daunting but Sue will carry out a full assessment and consultation discussing the various types of lenses and establish what the best option is for the individual's lifestyle requirements.
Contact lenses don't have to be worn full time and are a great alternative to glasses for sports, social occasions and holidays.
If you were previously unsuccessful with contact lenses for whatever reason we are happy to discuss a retrial. Contact lens types are ever changing and new lenses mean that patients who were previously unsuccessful have new options available.
Daily Disposables:
Great for both occasional and full time wearers, Daily Disposables are quickly becoming the best modality in contact lens wear! By using a brand new lens every day, your eye is much less likely to develop infections or complications compared to traditional reusable lenses. New lens material technology mean daily disposables are breathable and non drying on the eyes. 
Available for:
Short Sight, Far Sight, Astigmatism, Presbyopia (multifocal/bifocal)
2 weekly and Monthy disposable lenses
These lens types are great for full time lens wearers. They are resuable lenses requiring greater care as a single lens will last one month. These lenses are great for budget conscious wearers. They are available in greater prescription ranges and so are more suitable for unusual or higher prescriptions. Modern reusable lenses are made from breathable materials ensuring white healthy eyes when following the recommended wearing schedule. It it important to follow the cleaning and care regime.
Available for: Short sight, Far ( long) sight, Astigmatism, Presbyopia
DID YOU KNOW WE CAN FIT ALL OF THE FOLLOWING LENS TYPES?
Daily Disposables
2 weekly disposables
Monthly disposables
Toric lenses for astigmatism
Rigid gas permeable lenses
Varifocal or multifocal lenses
Coloured/Cosmetic lenses